The 2019 World Tort Law Society (WTLS) 4th Biennial Meeting was successfully held from November 13 to 16 in School of Law at Fu Jen Catholic University (FJC). WTLS members and relevant invited representatives from Humboldt University of Berlin, University of Vienna, University of Bristol, University of Copenhagen, University of Haifa, Wake Forest University, University of New England (UNE), Pontifical Catholic University of Peru, Renmin University of China (RUC), Fu Jen Catholic University and University of Macau.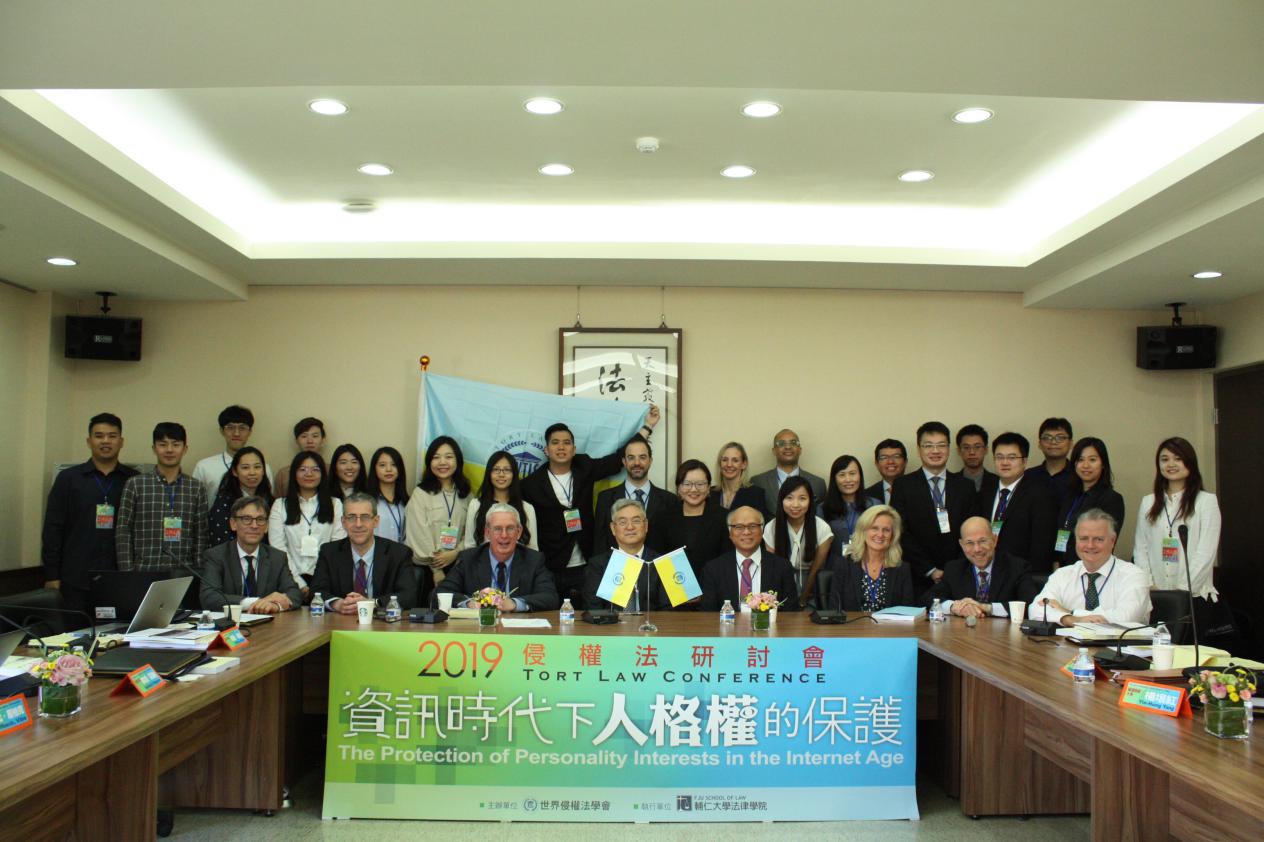 Themed on ¡°The Protection of Personality Rights and the Role of Laws in the Protection of Personality Rights in the Internet Age¡±, this biennial meeting fell into eight sections, including Comparative Discussion on the Definition of ¡°Personality Rights, General Question: The Protection of Rights, General Question: Remedy of Rights, Specific Issues: Tort in the Information Age, Discussion on Case Analysis for Personality Rights, Specific Issues: Protection of Rights Under Tort in the Information Age, Special Session: Damages, and Concluding Comparative Remarks. On the afternoon of November 15, Yang Lixin, President of WTLS and Professor of RUC Law School, gave a keynote speech themed on ¡°Innovative Development on Personality Rights Legislation of the Section of Personality Rights of the Civil Code¡±. Other three distinguished guests such as Mark Lunney, Member of WTLS Executive Committee and Professor of UNE, Ernst Karner, Professor of University of Vienna, and Chen Jung-Lung, Professor of FJU School of Law also gave public speeches based on the event theme.
WTLS Executive Committee Meeting and WTLS General Members Meeting were held on November 13 and November 16 respectively to discuss such matters on WTLS as the convening of the 5th biennial meeting, membership and new members, the use of funds, the publication of reports and collected works and the selection of the next President. At the WTLS General Members Meeting, several preliminary decisions were made, including the determination of UNE as the venue for WTLS 5th biennial meeting and Mark Lunney as the organizer, program for members replacement and renewal, and the person in charge of paper publication. After the meeting, Prof. Yang Lixin expressed his gratitude to all members of WTLS Executive Committee and general members for their hard work over the past two years.
At the final flag handover ceremony, Cindy WHANG, Assistant Prof. of FJU School of Law, the organizer of WTLS 4th biennial meeting, handed the flag to Mark Lunney, Prof. of UNE, the organizer of 2021 WTLS 5th biennial meeting.