Member of the Second Executive Committee:
Helmut Koziol (ECTIL, Austria)
John Goldberg (Harvard University, USA)
Mark Lunney (University of New England, Australia)
Ernst Karner (ETL, Austria/University of Vienna, Austria)
Jung-Lung CHEN (Fu Jen Catholic University, Taiwan)
General Secretary of the Executive Committee:
Zhu WANG (Sichuan University, China)
Email: worldtortlawsociety@gmail.com

Helmut Koziol (ECTIL, Austria)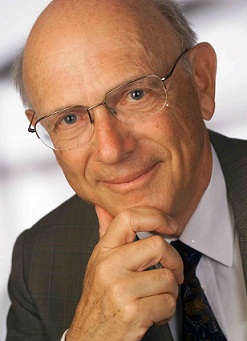 Helmut Koziol, born 1940 in Vienna, studied law in Graz and received his degree (Dr. iur.) in 1963. He worked as a research and teaching assistant at the University of Bonn from 1963 to 1967, afterwards in Vienna and qualified 1967 as a Universitätsdozent (non-tenured associate professor) of private law. In 1967 he was awarded a tenured professorship in private law in Linz (Austria) and he held a full professorship post at the University of Vienna from 1969 to 2000. Koziol has presided over the European Centre of Tort and Insurance Law as Managing Director since its establishment in 1999 and he acted as Managing Director of the Research Unit (now Institute) for European Tort Law of the Austrian Academy of Sciences. He is a Full Member of the Austrian Academy of Sciences, honorary professor at the Universities of Graz and Budapest, holds honorary doctorates from the Universities of Innsbruck and Budapest and was Member of the European Group on Tort Law. As a visiting professor he has lectured in Jerusalem, London, Pretoria, Beijing and Yantai. His main fields of research are tort law, banking law and the law of bankruptcy. He has published among others Österreichisches Haftpflichtrecht (Austrian Liability Law), Vol. I., 3rd ed. (Vienna 1997), Vol. II., 2nd ed. (Vienna 1984); Basic Questions of Tort Law from a Germanic Perspective (Vienna 2012).

John Goldberg (Harvard University, USA)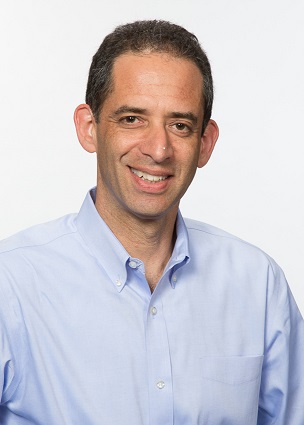 John Goldberg, an expert in tort law, tort theory, and political philosophy, joined the Law School faculty in 2008. From 1995 until then, he was a faculty member of Vanderbilt Law School, where he served as Associate Dean for Research (2006-08). He is co-author of The Oxford Introductions to U.S. Law: Torts (2010) and Tort Law: Responsibilities and Redress (3d ed. 2012). He has also published dozens of articles and essays in scholarly journals. Goldberg has taught an unusually broad array of first-year and upper-level courses, and has received multiple teaching prizes. A member of the editorial board of Legal Theory and Editor-in-Chief of the Journal of Tort Law, he served in 2009 as Chair of the Torts and Compensation Systems Section of the Association of American Law Schools. After receiving his J.D. in 1991 from New York University School of Law, Goldberg clerked for Judge Jack Weinstein of the Eastern District of New York and for Justice Byron White. He earned his B.A. with high honors from the College of Social Studies, Wesleyan University. He also holds an M. Phil. in Politics from Oxford University and an M.A. in Politics from Princeton University. Before joining the Vanderbilt faculty, he briefly practiced law in Boston.

Mark Lunney (University of New England, Australia)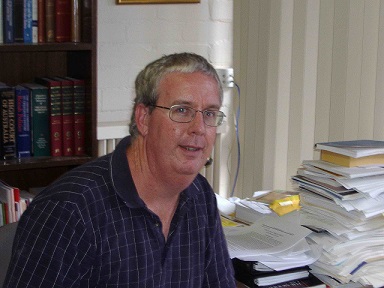 Mark Lunney is a Professor in the School of Law at the University of New England, Armidale, Australia. He trained as a solicitor in Brisbane before obtaining an LLM from the University of Cambridge. Between 1991-2003 he was lecturer, senior lecturer and reader at the School of Law, King's College London. He was an Associate Professor in the School of Law at the University of New England between 2003-2011 and from 2011-2012 he was Professor and Director of Research in the ANU College of Law. His research interests are the law of tort, and the history of the common law and legal profession. He currently holds an Australian Research Council Discovery Grant for his project on 'The history of tort law in Australia 1901-1945', and he has published extensively on the law of torts in both Australia and the United Kingdom (see, for example, Barker, Cane, Lunney & Trindade, The Law of Torts in Australia (5th edn, 2012) and Lunney & Oliphant, Tort Law: Text and Materials (5th edn, 2013). He is also a contributing editor to the practitioners' reference work Tort Law (2nd edn, 2007, Butterworths Common Law Series).
Ernst Karner (ETL, Austria/University of Vienna, Austria)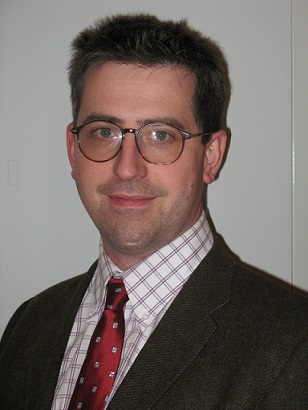 Ernst Karner is Deputy Director of the Institute for European Tort Law and the European Centre of Tort and Insurance Law as well as full Professor at the University of Vienna. Born in 1969, he studied law in Vienna (Dr. jur. 1997 with distinction) and completed his habilitation in 2004 with a thesis on bona fide acquisition. He is a member of the commission for the reform of Austrian tort law established by the Ministry of Justice and co-editor of the Journal of European Tort Law (JETL). He has written extensively in the fields of Austrian and European tort law.

Jung-Lung CHEN (Fu Jen Catholic University, Taiwan)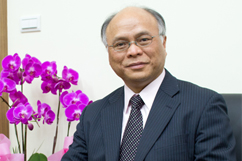 Jung-Lung Chen, is an administrative vice president at Fu Jen Catholic University from 2012. Dr. Chen was a Director and Dean in Law School at Fu Jen Catholic University. He was an Adjunct Professor in Chengchi University, University of Kaohsiung, Tunghai University and Soochow University. At Open University, he was a convener of courses for Commercial Law. As a visiting professor, he visited in Freiburg University, Heidelberg University, Kobe University, Kyoto Zangyo University and Hokkaido University. He was a commissioner in Selection Committee, the Evaluation for the Private Participation Infrastructure Projects and Construction Disputes Committee in Public Construction Commission, Spokesperson in Fair Trade Commission at Executive Yuan. His main fields of research are Civil Code, Commercial Law and Fair Trade Act. He was one of research commissioner in Research and Revise of Civil Code ─Rights In Rem at Ministry of Justice and Bankruptcy Code at Judicial Yuan.

General Secretary of the Executive Committee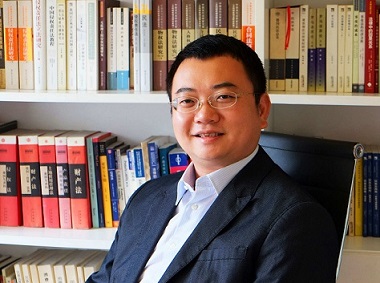 Zhu Wang, LLD., Professor of Law, Law School of Sichuan University, Deputy Director of Institute for Chinese Tort Law of Research Center for Civil and Commercial Jurisprudence of Renmin University of China, Researcher of Institute for Sino-Euro Tort Law of Yantai University.